Deborah Leonard Kosits, Acting President
Glen Ohlund, Treasurer
Jeffrey Cole
Kristin Powers
Daniel Ungier
Emmett Watson
Deborah Leonard Kosits, Board of Directors. Organizational consultant and former executive director of the New Hampshire Music Festival, Deb has more than 30 years' experience creating significant organization change for businesses and individual leaders. As President of Resonance Strategies, she worked with world class companies, small businesses and nonprofits. Deb works with client groups and individuals to create practical change and get "unstuck." She has lived and worked in Hong Kong, China, the Middle East and North America, and has served major clients in South Asia and Europe. She holds a BA in Asian Studies and an MA in Bilingual Education, Chinese and English, from Seton Hall University. Passionate about cooking, music and all things Chinese, Deb lives in New Hampshire with her son and two golden retrievers.
Glen Ohlund, Board of Directors.  Glen, Director of Economic Development for the Franklin County Regional Housing and Redevelopment Authority, grew up in New England. Glen has served as Director of Economic Development for the Community Development Partnership (MA), Community Development Manager for TD Bank, and Northeast New England Loan and Outreach Officer for the Cooperative Fund of New England, where he remains active on the Loan Committee. Additional work on economic, environmental, and social justice issues shaped his dedication to sustainable development. He holds a Bachelor's Degree in Business Administration and a Master's degree in Community Economic Development from Southern New Hampshire University. In addition to cycling and music, Glen is firmly committed to his spring rock crop which eventually makes way for more edible items.
Jeffrey Cole, Board of Directors. Jeffrey is professor of anthropology and Dean of the Faculty at Connecticut College in New London, Connecticut.  The highest ranking officer after the president, the Dean of the Faculty is responsible for providing academic leadership for the College and its faculty. He regularly teaches on the subjects of food and agriculture and serves as assistant editor for the interdisciplinary journal, Agriculture and Human Values. His recent research concerns new and beginning farmers in the northeast, with a focus on Connecticut. His earlier research explored varied aspects of migration, with a focus on Italy. He is the author of two books on immigration issues in Italy and the editor of an encyclopedia on ethnic groups of Europe.
Kristin Powers, Board of Directors. Kristin has wanted to be an artist and a farmer for as long as she can remember. With a concentration in ceramics, sculpture and design, she co-founded and ran Trikeenan Tileworks, a handcrafted tile manufacturing company for over 22 years. Most recently, Kristin served as the High School Chair, Arts Program Director, and one of the Art Teachers at Monadnock Waldorf High School in Keene, New Hampshire. Her personal interests range from developing her urban garden, to singing and writing poetry. She has three grown children, all of whom are advocates of food security and environmental sustainability, and she lives in Keene with her husband Stephen, her dog and two cats.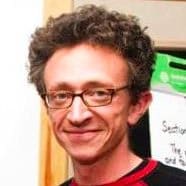 Daniel Ungier, Board of Directors. Daniel is the Director of Education and Interpretation at Coastal Maine Botanical Gardens. Former Executive Director of Medomak Valley Land Trust, Daniel has also served as director of farmer training at Cultivating Community and program director of the New American Sustainable Agriculture Project (NASAP). He brings a range of skills to the board including program development, farmer committee and community-based leadership, and experience delivering agricultural curriculum to multicultural audiences of youth and adults. A former Fulbright Fellow, Daniel has extensive experience facilitating community development and farming enterprises in limited literacy and international settings, including conducting participatory action research in Senegal and contract work with Mercy Corps International in Mongolia. A certified Master Gardener, Daniel has spent several seasons on diversified vegetable farms in the Northeast and other parts of the country.
Emmett S. Watson, Board of Directors. Emmett has deep experience working on major philanthropic campaigns in North America, first at Columbia University where he was Director of Planned Giving for 20 years including a $2 billion capital campaign, and then as Director of Planned Giving & Associate Director External Affairs at the Museum of Modern Art for 18 years, retiring in early 2015. During his time at the Museum, Emmett worked on a successful $858 million capital campaign, the largest in its history. Emmett is a movie and theater buff and philanthropist. He and his wife, Jamie, an architect and designer, divide their time between New York City and an historic house in New Hampshire. He is passionate about Land For Good's mission believing that farm succession, local and healthy foods, land preservation and an energy sustainable future are inextricably connected.